Friends News
Joining the Friends is a great way to meet other parents and develop friendships as you work together. Meetings are very social and everybody is welcome to come and help us plan, agree and organise our various activities. Volunteering at events also enables you to become more familiar with the school and its staff.
Visit the Friends Page for full committee details. Thank you so much to everyone for volunteering.
As well as the fantastic events organised by the Friends, they also run the school lottery and the pre-loved uniform sales to raise funds for the school.
Their primary focus at the moment is the School Runnings project for a new all weather running track.
September Fair
We're back with live events! The Friends are delighted to be holding a September Fair on the 18th September!
Click here for more details.....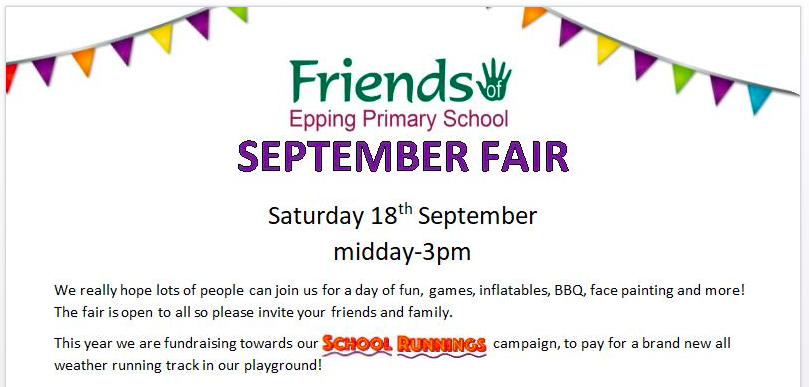 School Lottery

We are running our own school lottery which has a draw every Saturday.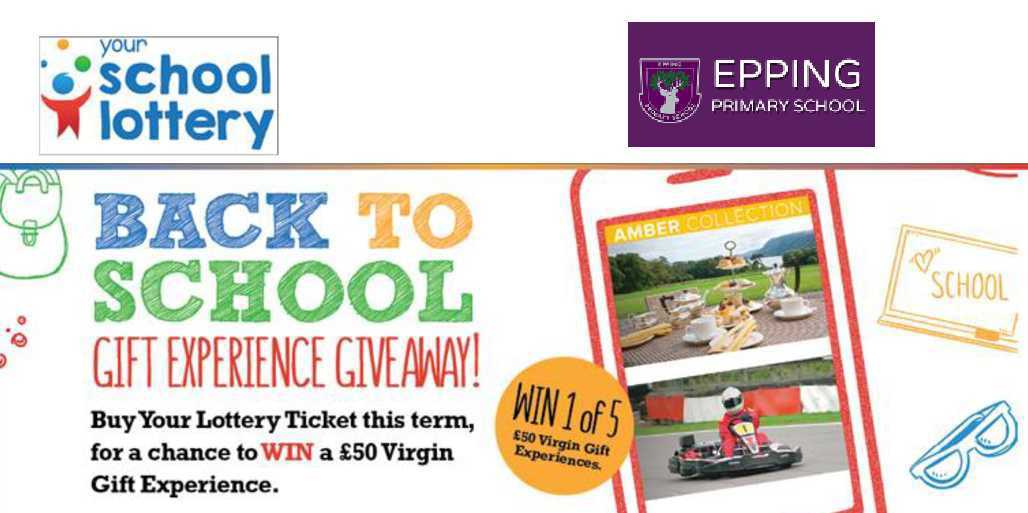 The Friends of Epping Primary organise fun events throughout the school year to raise money for the educational benefit of the pupils that attend. Last year's events included a Christmas Fayre, Quiz Night, Summer Fayre and Disco.
Delighted to say that in 2019 the Friends - with the support of the whole school community - were able to raise the amazing sum of £13,753!!!
These vital funds - and the fantastic amount raised by the Friends in the previous year -
have already benefited the education of all pupils at our school.

Last year alone we have funded new interactive whiteboards, roleplay equipment, valuable First Aid workshops, the incredibly useful E-Safety workshops (including the very well attended parents session, and so much more.
Just have a look below to see exactly what they've raised and how they've spent it.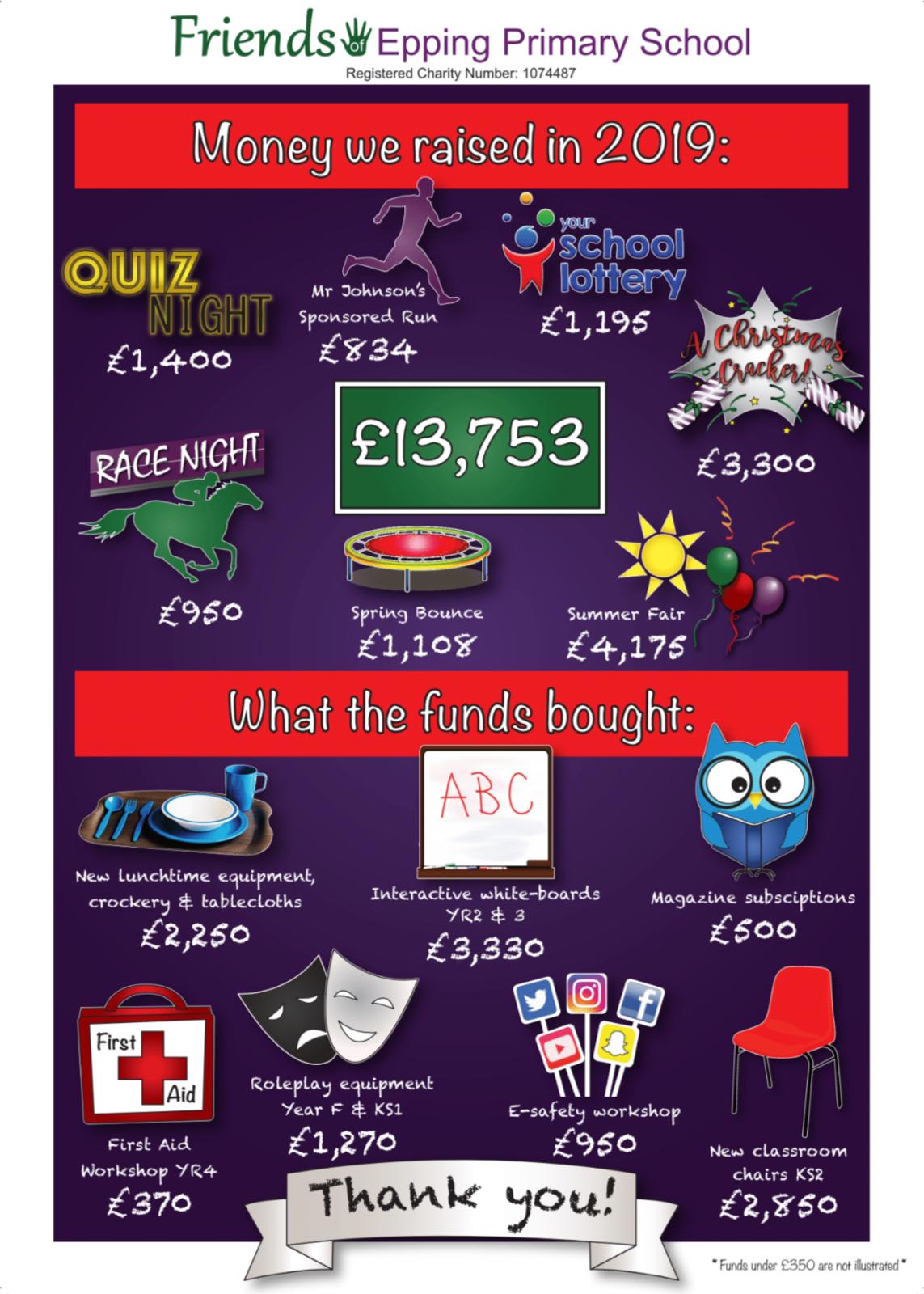 For more details on what they get up to have a look at the latest Friends Newsletter.
I look forward to seeing you at our events.
Hannah McCann (Chair),
Forthcoming events
Our social calendar this year may look quite different, however we are keen to continue providing support via fundraising in any way we can and thinking of new and innovative ways to run events and have fun.
Please see the Calendar for dates and the Letters Home page for full details of all Friends' events
Recent events/fundraising activities
Quiz Night - Friday 15th March - Raised £1400!
Christmas Fayre - Friday 13th December - Raised £3,300!
Race Night - Raised £954!
Sports Day Refreshments - Raised £180
Summer Fayre - Saturday 22nd June 2019 Raised £4,300 plus £1,000 matched funding.
Sponsored Spring Bounce - Wednesday 8th May
Easter Stay and Play - Thursday 4th April Raised £300
Quiz Night Friday - Friday 15th March 2018 Raised £1700!
More information
Anyone who feels that they could help out at any event in any way would be more than welcome as extra help is always appreciated.
If you are interested in becoming involved in any way then please contact any member of the committee of any of the Friends via your class teacher or the school office.
Follow the Friends on Twitter @EppingFriends